APIs for Social Media Posting
Powerful APIs that enable you to send social media posts effortlessly. For developers and businesses of all sizes.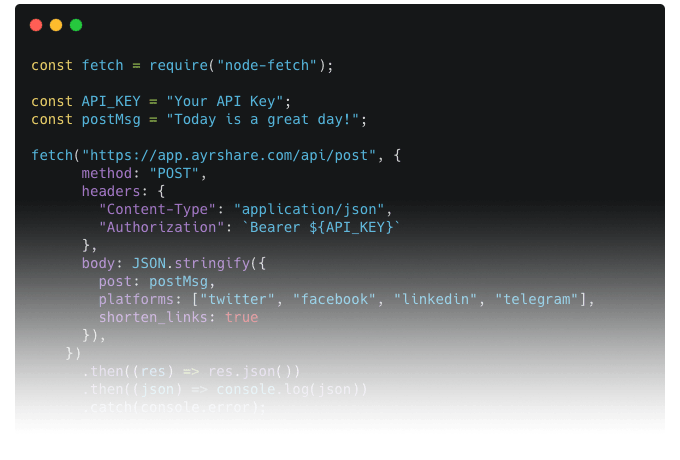 Send Posts From Your Platform with an API
Post to either your own or your users' social media accounts with a few lines of code.
Send real-time or scheduled posts to your social media accounts from your platform.
Post any content including text, images, or videos to one or multiple social networks.
Get up and running in minutes with a few lines of code with easy to use examples.
Post to Facebook, Twitter, Instagram, LinkedIn, Reddit, Telegram, and YouTube
Schedule individual posts or bulk schedule.
API first with a focus on simplicity
Programmatically publish to your social media networks using your language of choice including:
Node.js, Javascript, PHP, Python, C#, Go, Java, and Ruby on Rails.

You Get All These Amazing Features
Send Posts
Create a post with text, images, or videos and send it immediately or schedule it for a future date or time.
Delete Posts
Simply send the post ID to the delete endpoint to delete your post from all of your social media networks.
Post History
Get history and status of the posts you sent via Ayrshare, with detailed metadata for each post.
Manage Images or Videos
Upload your image or videos directly to Ayrshare and get a URL to post with. No need for a separate image/video hosting service.
Free Link Shortening
Submit a URL and get a short URL to save characters in your posts. No need to pay for a separate link shortening service.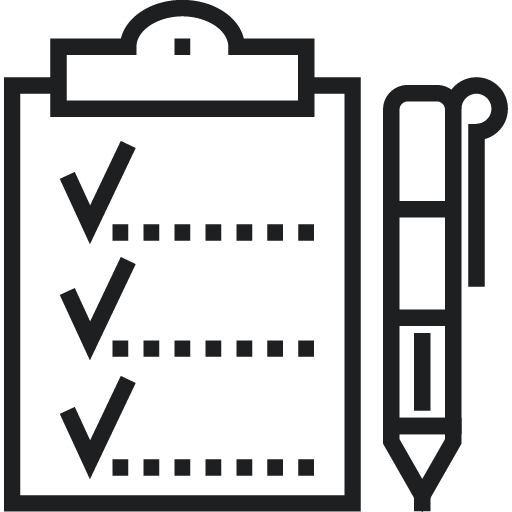 Automated RSS Posting
Automate posting with any RSS feed such as Substack, WordPress, Youtube, or your own blog.
Auto Hashtags
Automatically add hashtags to your posts based on the most relevant key words. Takes into account real-time hashtag popularity.
Analytics
Get advanced analytics for your post links including likes, retweets, clicks and device type. Also get a weekly email summary.
Auto Re-posting
Pick select posts and automatically repost them on a calculated schedule to maximize their value.
Set up your social media accounts.

Create real-time and scheduled posts.

Add images or videos when you need them.

See the history of all the posts you sent via Ayrshare.