Automatically Post Your Newsletter to Your Social Media
Ayrshare allows you to connect any RSS feed to your important social media accounts. This capability lets you connect your Newsletter to Ayrshare. Now every time you publish on Substack, WordPress, or any other newsletter, your posts are automatically sent and published on your social media accounts.
Simply add the URL of your newsletter page and leave the rest to Ayrshare. Ayrshare will automatically share your posts on your social media accounts.  Now you no longer have to manually copy and paste your titles, summaries, links, etc to each account.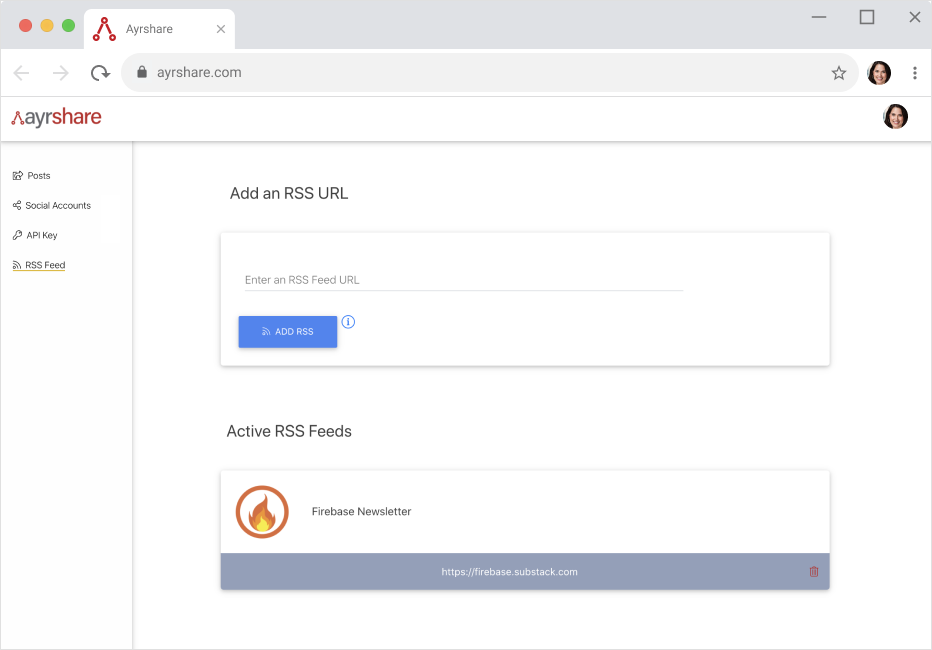 Paste in your newsletter URL