Post To Your Social Media From Bubble

Ayrshare lets you post to your social media destinations including Facebook, Instagram, Twitter, LinkedIn, and others from Bubble.
Bubble is a great no-code platform that lets you build sophisticated web applications from a simple visual editor. If you need to post to multiple social destinations from your Bubble app, then Ayrshare is a great option.
Option 1: Use the Ayshare Bubble Plugin
Bubble has a rich marketplace of plugins that enable many different workflows. The Ayrshare plugin only requires an API Key and you can start posting to your social media destinations.
This is a great option if you use the Basic, Starter, or Premium plans and your primary use case is to post. You can check out our article and video here that walks you through the plugin. It only take a few minutes to set up and be live in your web app.

Option 2: Use the Bubble API Plugin
The Bubble API plugin lets you unlock the full power of Ayrshare.  This plugin lets you connect to any API with the flexibility you need. We highly recommend you check out the Bubble docs on how to use this plugin if you need understand it in more detail.
In the example below, you an see how to call the Ayrshare API and how to specify the post body, the platform destinations, and add an image media. With this plugin, you can also call other endpoints to add more of the Ayrshare functionality to your Bubble app.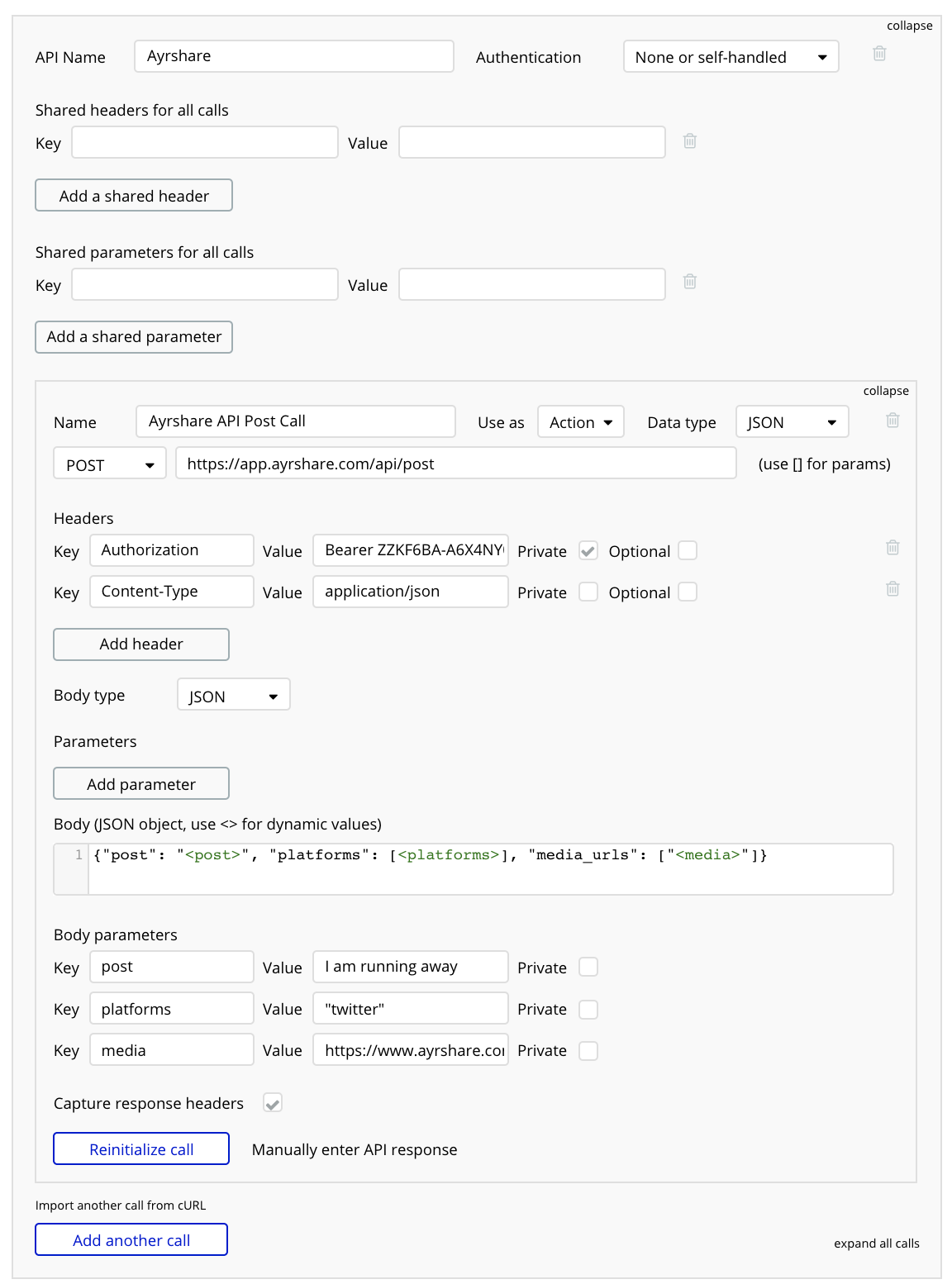 Please let us know if you have any questions or need help by using the chat or emailing us. Good luck with your no-code Bubble journey.