Instagram Banned Hashtags to Avoid in 2023
A list of Instagram Banned Hashtags to avoid using in 2023.
Hashtags on Instagram are an incredibly powerful business discovery strategy and can be a key part of your marketing plan. Hashtags allow you to communicate with your follows, be discovered by new ones, and join a discussion.
However, Instagram has been cracking down certain hashtags they deem insensitive, fake news, or spamming. Accounts using these banned hashtags are often flagged as bots and can be suspended, locked, or shadow banned. Whether you're manually choosing hashtags or using a hashtag generator, avoiding banned hashtags is essential to maximize your views and engagement.
Keep reading to understand what is shadow banning or skip to the list of banned hashtags.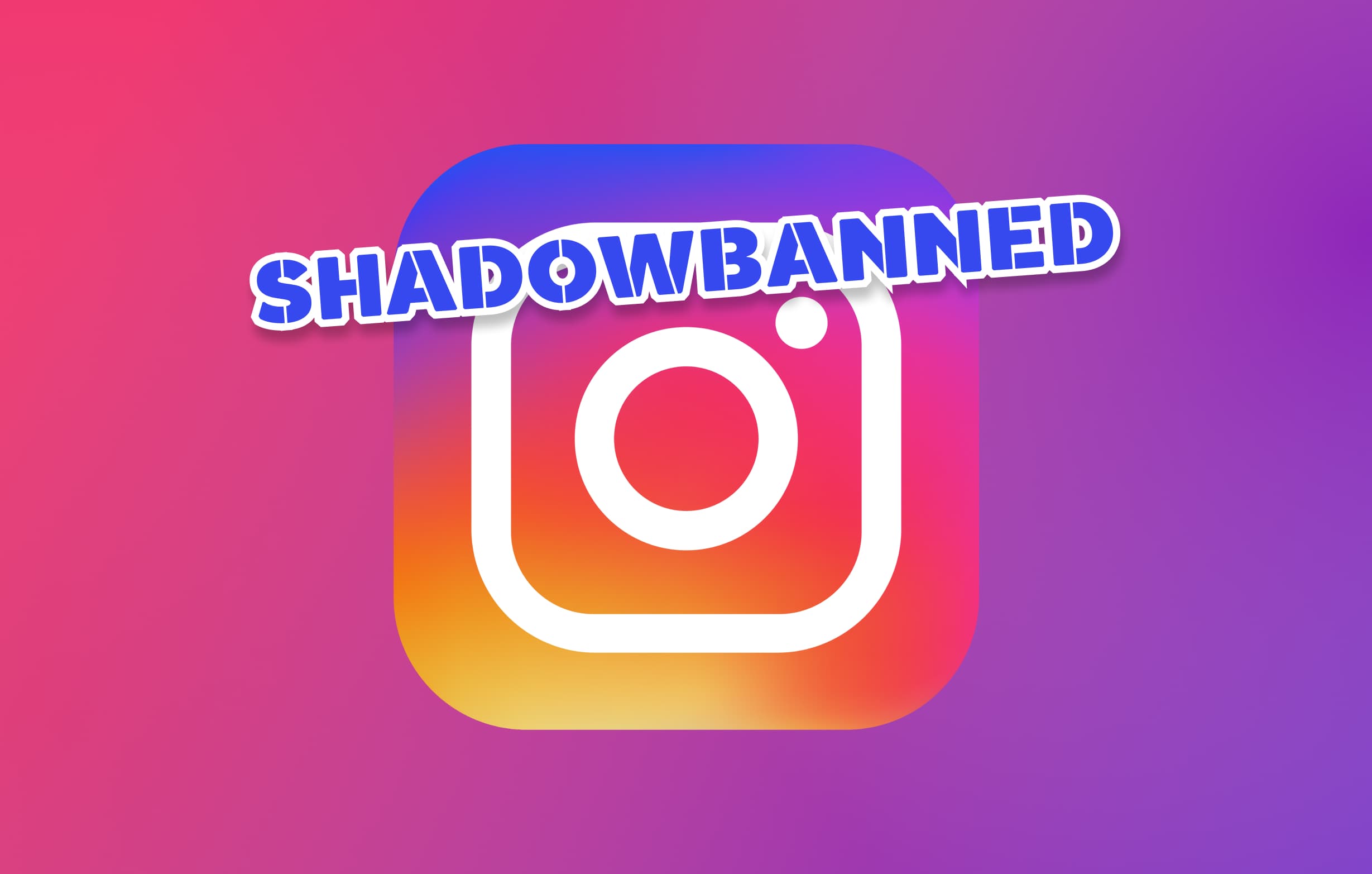 What is Instagram Shadowbanning?
The dreaded shadowbanning is when your post, image, or video shares are no longer showed to Instagram users who don't follow you. Often, you have no indication you've been shadowbanned except for a sharp drop in engagement. It can be devastating to business, revenue, and follower growth.
The Atlantic recently published an article giving specific examples of shadowbanning across Instagram, Twitter, and Facebook.
Why Does Instagram Shadowban?
Instagram has many reasons for shadowbanning accounts. If an account doesn't comply with Instagram's rules, such as posting inappropriate content, buying followers, or using hashtags that aren't relevant, Instagram might stop showing their content to other users.
Other reasons Instagram might shadowban your account is:
Using a bot to post spammy content.
Your account has been frequently reported by other users.
Engaging in suspicious behavior such as following and unfollowing people too quickly.
Using banned hashtags…see below.
Sometimes, but not always, Instagram will warn users if they are violating policies. If this happens, stop posting that type of content, hashtag, etc. immediately.
How Does Instagram Choose the Banned Hashtags?
The banned hashtags are flagged by either Instagram or the community.
Obscene hashtags that go against Instagram's Community Guidelines.
Hashtags that bots or spammers use to to SPAM.
While some hashtags are permanently banned, such as #WTF, #Eggplant, or #ILoveMyInstagram, others are added or removed from the banned list as spammers switch up their tactics.
What Happens If You Use a Banned Hashtag?
If you used an Instagram banned hashtag on one post, such as #happythanksgiving, likely just that post will get low or no engagement and not be shown to your audience unless they go to your feed. Your overall account will unlikely be affected.
However, if you use too many banned hashtags too frequently, then Instagram might flag your account and shadowban or remove your account. So the best policy is to avoid using hashtags Instagram doesn't like.
What to Do If You're Shadowbanned on Instagram?
If you feel your account has been shadowbanned, first, don't panic! Next, post on Instagram with an infrequently used hashtag and have someone using a different Instagram account do a search for that hashtag. If you're don't come up, you might be shadowbanned.
Unfortunately there is no person or Instagram email to contact to fix your account. The best solution is stop the above spammy behavior, such as banned hashtags or bots, and wait two days before posting again. Hopefully after that time Instagram will reinstate your account and your engagement will return.
List of Instagram Hashtags to Avoid in 2023 (Updated)
Instagram unfortunately doesn't publish a list of the banned hashtags, so we need to research which ones are currently on the banned list…and the list of banned hashtags continually changes. For example, #kanas was banned because it violated Instagram's policies.
Here is the most current list of hashtags to avoid – some words might be offensive, but that is why they are banned. We compiled this list from several sources.
For your convenience, the complete list of banned Instagram hashtags is presented as an array. Feel free to copy it into your code:
[
      '#abdl',             '#addmysc',         '#adulting',
      '#alone',            '#always',          '#armparty',
      '#asiangirl',        '#ass',             '#assday',
      '#assworship',       '#beautyblogger',   '#besties',
      '#bikinibody',       '#boho',            '#brain',
      '#costumes',         '#curvygirls',      '#date',
      '#dating',           '#desk',            '#direct',
      '#dm',               '#edm',             '#eggplant',
      '#elevator',         '#fuck',            '#girlsonly',
      '#gloves',           '#graffitiigers',   '#happythanksgiving',
      '#hardworkpaysoff',  '#hawks',           '#hotweather',
      '#humpday',          '#hustler',         '#ice',
      '#ilovemyinstagram', '#instababy',       '#instasport',
      '#iphonegraphy',     '#italiano',        '#kansas',
      '#kickoff',          '#killingit',       '#kissing',
      '#lean',             '#leaves',          '#loseweight',
      '#lulu',             '#master',          '#mileycyrus',
      '#milf',             '#mirrorphoto',     '#models',
      '#mustfollow',       '#nasty',           '#newyearsday',
      '#nude',             '#nudism',          '#nudity',
      '#overnight',        '#orderweedonline', '#parties',
      '#petite',           '#pornfood',        '#prettygirl',
      '#pushups',          '#rate',            '#ravens',
      '#saltwater',        '#samelove',        '#selfharm',
      '#sexy',             '#single',          '#singlelife',
      '#skateboarding',    '#skype',           '#snap',
      '#snapchat',         '#snowstorm',       '#sopretty',
      '#stranger',         '#streetphoto',     '#sunbathing',
      '#swole',            '#shower',          '#shit',
      '#tag4like',         '#tagsforlikes',    '#tanlines',
      '#thighs',           '#todayimwearing',  '#teens',
      '#teen',             '#thought',         '#undies',
      '#valentinesday',    '#workflow',        '#wtf',
      '#xanax',            'youngmodel'
 ]
As more banned hashtags become known, we'll add them.
Last updated January 31, 2023.
Automatically Filter Out Banned Hashtags
A great way to automatically filter out banned Instagram hashtags is by posting via Ayrshare's API. We have built a post verification system that checks all posts before sending to the social networks. This helps you stay in the networks' good graces and follow their guidelines. We check for things such as duplicate posts, too many mentions, image content, and of course banned hashtags.
Find out more about Ayrshare's Social Posting API.
Generating Hashtags
Ayrshare also offers API endpoints to help you auto generate hashtags for social media or get recommended TikTok hashtags. Check them out if you have a platform, CRM, or SaaS and need to create social media posts.